Antidote for Anxiety
Antidote for Anxiety
Are you frustrated, anxious, angry? It's time to spend some time with Jesus! I've come to experience this time after time. Whenever I find myself off-kilter, I realize I've not spend enough time in prayer and scripture reading. Maybe this is what had happened to Martha, too?
As they continued their travel, Jesus entered a village. A woman by the name of Martha welcomed him and made him feel quite at home. She had a sister, Mary, who sat before the Master, hanging on every word he said. But Martha was pulled away by all she had to do in the kitchen. Later, she stepped in, interrupting them. "Master, don't you care that my sister has abandoned the kitchen to me? Tell her to lend me a hand." The Master said, "Martha, dear Martha, you're fussing far too much and getting yourself worked up over nothing. One thing only is essential, and Mary has chosen it—it's the main course, and won't be taken from her." (Luke 10:38-42, MSG)
This passage is not against serving. It's not against sharing burdens. It's not against Martha. This passage is about Jesus gently showing Martha she if off-kilter. She has a negative attitude. She is frustrated, anxious and angry. Hence her service is not done in love. Martha clearly needed Jesus. Just like we need Jesus when we are anxious, frustrated or angry.
Martha most likely took Jesus' advice to heart because her faith continued to grow. She recognized Jesus as the Messiah (just like Peter) before Lazarus was returned to life (John 11:27). So if we want to continue to grow in faith, we'd better take Jesus' advice: Only one things is essential, everything else is secondary.
If we have not basked in God's grace, we are not ready to serve in any capacity.
If we have not spent time with Jesus, we are not fit to meet anyone else.
If we have not been lavished with robust grace, we are not able to love anybody.
But if we do spend time alone with God, reading Scripture and praying, we will find God everywhere we go, in whatever we do, with whomever we meet.
The trick here is not to force ourselves to be more Mary-like.
The trick is to let ourselves be transformed to be more Jesus-like.
Gracious God,
We sure do need you.
More than we know.
Come and be our everything.
Transform us to be more Jesus-like.
In Jesus' name,
Amen
Q4U: Do you need a daily doze of Jesus?
Be blessed, my fellow pilgrim, as you spend time in Jesus' presence!
Giving thanks today for
#751 We have an amazing God for our needs
#752 God is more than happy to pour out robust grace on us
#753 Jesus is the antidote for anxiousness, anger, and frustration
#754 Jesus loves us even when we are off-kilter
#755 Jesus is the way to a balanced life
#756 We can't love or serve on our own, but with God we can
#757 God is always more than we need
#758 growing in grace is possible
#759 we have not been left to deal with life all alone
#760 God wants to be in the midst of our challenges
~~~~~~~~~~~~~~~~~~
Image courtesy of ochristian.com.  Linking up today with Linking up today with What's on Your Heart Tuesdays ,  Wordfilled Wednesday, All Things Heart & Home , God-Bumps and God-incidences , Work in Progress,  and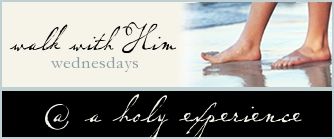 Pin It