Why Faith Is Still Alive
Why Faith Is Still Alive

People who don't know better think believing in God is just about rules, regulations, and religious behavior. If this was true, I'd be the first to quit. I am not drawn to religiousness. I am drawn to God. And not to a statue somewhere. But to the Living God: personal, relational, active.
Christian faith is not about keeping alive a bunch of rituals and commemorating a fairy tale. Christian faith is celebrating the freedom we receive by grace through faith in Christ. Christian faith is being free to love because we've been loved first.
When you've been encountered by the Living God, you will never look at a church building the same way. When you've been embraced by God's robust grace, you will never mistake faith for religiousness. When you've been set free, you will never want to be tied down again.
Because we are free to be authentic. No more pretending, faking, or plotting. Because we don't have to be perfect. God loves us no matter of what. Because we don't have to perform or prove ourselves…it is already finished. We can't add anything on grace. And grace is plenty more than we ever need.
God wants our authentic hearts, not our fake performances. God will not leave us as he found us, though. He (not self-help) will change us inside out. He will make us holy like he is. Not to make us pious. That's not the point. But because God cares.
God wants what's best for us.
God wants us to stay on the course until the end.
God wants us to steadily live in hope.
And God has not left us alone in the world. Sure, the Holy Spirit lives in us and helps us along the way. But God has also gifted us with saints. Some have already been released to heaven, some are sharing the pilgrimage with us. God cares right down to the last detail.
Take the old prophets as your mentors. They put up with anything, went through everything, and never once quit, all the time honoring God. What a gift life is to those who stay the course! You've heard, of course, of Job's staying power, and you know how God brought it all together for him at the end. That's because God cares, cares right down to the last detail. (James 5:10-11, MSG)
The old prophets are wonderful mentors. They show how to be patient in affliction, faithful in prayer. They equip us to live authentically and passionately before God. They encourage us to hope unswervingly, love unconditionally, and serve God with everything we've got.
The world has always thought faith is foolishness. Nothing new there. But mercy is new every morning. That's why we stick with Jesus just like the saints gone before us. That's why faith is still alive. Because of grace we are free to approach God and bask in his presence. Forever and ever.
Gracious God,
We are drawn to you
because you have words of eternal life.
because you are our Living God.
because you are the giver of life.
Thank you for all the saints gone before us.
Thank you for all the saints in our lives.
Enable us to help each other along the way.
Empower us to live authentically,
love unconditionally and
serve you unswervingly.
Bless us according to your will,
make us glow your light into darkness.
In Jesus' name,
Amen
Q4U: Who is your mentor in the Bible? Or do you have a special saint in your life?
Be blessed, my fellow pilgrim, as you live authentically with God!
Giving thanks today for
#851 we are free to come to God's presence
#852 faith is not a fairy tale
#853 faith is not foolishness
#854 faith is a tremendous gift
#855 saints gone before us
#856 the saints in the Bible
#857 freedom to be authentic
#858 being part of the chain of saints
#859 we can't add anything on grace
#860 it is finished
~~~~~~~~~~~~~~~~~~
Photo courtesy of Daniel R; image courtesy of Mari-Anna Stålnacke. Linking up today with Linking up today with What's on Your Heart Tuesdays, Wordfilled Wednesday, All Things Heart & Home ,God-Bumps and God-incidences ,Work in Progress, One Word: Old Blog Carnival and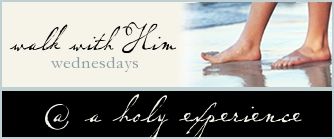 Pin It