The Vine and the Branches
The Vine and the Branches

The metaphor of the vine and the branches is very powerful. It emphasizes the importance of being organically connected to God. It reminds us that our aliveness is totally dependent on God's grace. It gives us a chance to be part of God's kingdom work here and now.
"Live in me. Make your home in me just as I do in you. In the same way that a branch can't bear grapes by itself but only by being joined to the vine, you can't bear fruit unless you are joined with me.
"I am the Vine, you are the branches. When you're joined with me and I with you, the relation intimate and organic, the harvest is sure to be abundant. Separated, you can't produce a thing. Anyone who separates from me is deadwood, gathered up and thrown on the bonfire. But if you make yourselves at home with me and my words are at home in you, you can be sure that whatever you ask will be listened to and acted upon. This is how my Father shows who he is—when you produce grapes, when you mature as my disciples. (John 15:4-8, MSG)
Jesus does not beat around the bush here. He tells us clearly that if we are not connected to him we are deadwood. If we are not abiding in him our spiritual lives are non existent. If we are not joined with Jesus our lives are not only meaningless but fruitless.
Is that what we want? Of course not. What to do then? Jesus tells us to live in him, to make ourselves at home with him. Jesus is not talking about agreeing with some doctrines. Or being officially a member of a church. Or not even going to church on Sundays.
What does abiding in Christ mean then? Jesus is inviting us to be organically connected to him. To leave superficial living behind us and get to know him personally. To make ourselves home with him and let the Word of God be at home in us. To live with God wherever we go, whatever we do. To be united with him in every way.
And even abiding in him is not an end itself. It opens up an opportunity to bear fruit. What does that mean? It means that through Christ we can find purpose and meaning. When we let God work in us and through us, we will be blessed. Each one of us can find our own place in God's plans.
The vine and the branches need to be united in order (for the branches) to be alive and fruitful. Apart from the vine we can do nothing. But when we are  joined with the vine we can bear much fruit. When our connection to the vine is organic and vibrant, we will produce fruit. And by blooming and producing fruit we will naturally testify for God. The lives of the abiders will witness to people around them. And bring glory to God.
Gracious God,
Thank you for inviting us to abide in you.
We want to be at home with you.
Make us alive and vibrant in you.
Enable us to bear much fruit for you.
In Jesus' name,
Amen
Q4U: How do you feel being at home with Jesus?
Be blessed, my fellow pilgrim, as you are organically connected with Jesus!
Image courtesy of John Shuford. Linking up today with Heart & Home, Unite the Bloggersphere, #tellhisstory and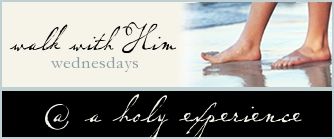 Pin It