Sanctification Explained for Nerds
Sanctification Explained for Nerds

When we are reconciled to God through Christ, we are made new. Suddenly, by grace, the beta version of us is launched. The old (alpha) life is gone, a new (beta) life bubbles inside of us. But, as you know, the beta version is still a work in progress. The sanctification process will take a life time of living in Christ.
So then, if anyone is in Christ, that person is part of the new creation. The old things have gone away, and look, new things have arrived! (2 Cor.5:17, CEB)
The old me is gone, the new me has been born. There is a new power in the operation. The Holy Spirit does not destroy our souls or anything life-giving. Only the sinful ways are taken away. God will continue to work uniquely in us, fixing anything that is not quite right yet.
Grace reconciles, gets us from the alpha version to the beta-version. The beta version already contains all intended functionality of the final version; the Holy Spirit is living in us. However the beta version is not yet final due to bugs, performance or stability issues. That's why we continue to need more grace day by day.
Grace sanctifies, keeps making the beta version of us better. We still have to undergo testing and bug fixing as well performance or stability enhancing before we can go to "the gold status", to be glorified in heaven.
This development work is done in collaboration with our creator. God does not force anything upon us, we need to be willing partners in the process. We need to endure testing and growth pains. But God knows what he is doing. God's grace is powerful and his plan is perfect.
When we abide in Christ, we can be assured that God is in action.
When we live our daily lives in Christ, the sanctification process happens by grace.
Because of Christ we will finally get the gold status.
Because of grace we will one day get into heaven.
Gracious God,
Thank you that you are molding us.
Thank you that you are preparing us to heaven
Burn what needs to be burned.
Cleanse what needs to be cleansed.
Create what needs to be created.
Keep working in us.
Show us how to partner with you in the process.
May your will happen in our lives.
In Jesus' name,
Amen
Q4U: How do you like this analogy? Any questions? Comments?
Be blessed, my fellow pilgrim, as you are prepared for your gold status in heaven!
Giving thanks today for
#831 being made new in Christ
#832 being a work in progress
#833 God is in action within us
#834 grace is more powerful than anything
#835 God has a plan and a way to sanctify each of us
#836 God does not force things on us without permission
#837 sanctification is collaboration with our Creator
#838 there is a new power in operation whitin us
#839 God's will is best for us
#840 God enjoys working in us
~~~~~~~~~~~~~~~~~~
Image courtesy of Kyle Reed. Linking up today with Linking up today with What's on Your Heart Tuesdays ,  Wordfilled Wednesday, All Things Heart & Home , God-Bumps and God-incidences , Work in Progress, Come to the Table, and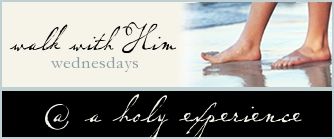 Pin It